Manson Creates 'HELL ETC.' Label On Cooking Vinyl
Posted by S.D. on Nov 08 2010



Marilyn Manson is set to create his own label through Cooking Vinyl for the release of the band's eighth studio album. The label will be called 'HELL ETC.', following on from the 2009 world tour buzz word and 2010 Greek Art exhibition.
Read the full story on Metal Hammer's website below:-

http://www.metalhammer.co.uk/news/marilyn-manson-signs-to-cooking-vinyl-we-will-always-be-our-worst-audience/

"The new partnership with Cooking Vinyl gives Marilyn Manson an unprecedented degree of creative control. The new set up will see the artist take charge of delivering the completed, mastered album and Cooking Vinyl handling worldwide distribution, marketing and promotion.

Manson had this to say: "We will always be our worst audience, until we stop being an audience and start being an artist. Any art is flesh and blood, no matter how you perform, decorate or display it. But we all want the passionate horror of that blood. And blood is what I am here to bring."

Cooking Vinyl founder Martin Goldschmidt added "We're delighted to welcome Marilyn Manson to Cooking Vinyl. Often our "relaxed" approach to A&R brings out killer performances and albums from artists. I can't wait to hear what Manson comes up with."

Billboard.com have also published the following details in their news article.

"The deal covers his next album, due in fall 2011, with an option for the album after that. Cooking Vinyl will handle worldwide distribution, marketing and promotion.

Manson's manager, Tony Ciulla of Ciulla Management in Los Angeles, says he declined offers from other labels after being impressed with Cooking Vinyl's work on "Invaders Must Die" internationally. The indie's "passion and conviction for recognizing Manson as a rock icon and genuine enthusiasm to be part of his future career was key in doing the deal," he says.

Ciulla says the 50-50 joint venture is a "more attractive financial arrangement and allows for greater [creative] control," with both parties sharing profits after Cooking Vinyl recoups its costs, which include an advance paid out to Manson and a "big marketing commitment."

Cooking Vinyl expects to release the album in 45 countries, although in some territories it will license the set to local labels. Goldschmidt's initial global sales target for the album is 500,000 units"

Thank you very much to Provider Module member iggy for this news, you can discuss this story on our forum HERE.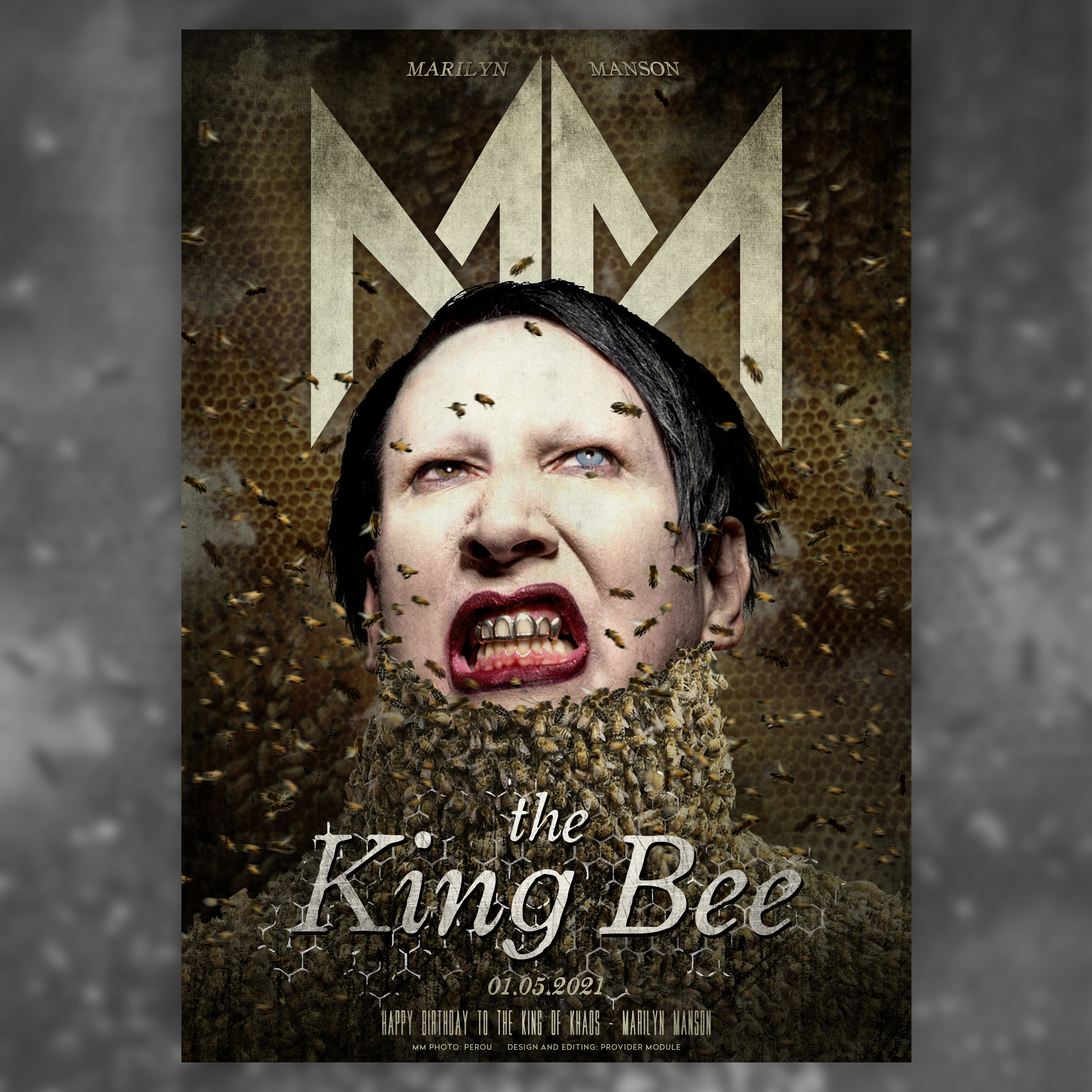 TWEETS BY MARILYN MANSON
TWEETS BY PROVIDER MODULE
PROVIDER MODULE INSTAGRAM