Marilyn Manson - Third Day Of A Seven Day Binge - Reviews
Posted by Norsefire on Oct 29 2014



Over the last few days the media have been reporting and reviewing Marilyn Manson's new song Third Day Of A Seven Day Binge that was given away as a free download from his official website on Sunday after a world premiere on BBC Radio 1 The Rock Show with Daniel P. Carter.

A selection of quotes from reviews are listed below, click the source links to be taken to the original website and read the reviews in full.

Marilyn Manson Returns With a Bang and "Binge"
"This is the "Third Day Of A Seven Day Binge", and it's Manson's most poetic, passionate, and powerful moment to date. Why is that? Well, it feels stripped in a way that he's never been. The highpoint of 2009's The High End of Low was the countrified goth howl of "Four Rusted Horses". It was apocalyptic, mournful, but utterly catchy. "Third Day Of A Seven Day Binge" retains that catchiness but with an introspection that's more akin to "Coma White" or "Man That You Fear". A swaggering, booze-drenched guitar twang fuels the song, giving it a bit of a post-punk wallop. However, we're far beyond that though. This is post-everything. That's where Manson shines the most.
Source: Artist Direct - Oct 28 2014


Marilyn Manson Unveils 'Third Day of a Seven Day Binge' Song
Beginning with a fuzzy bass line, 'Third Day of a Seven Day Binge' is led by Manson's troubled whispers until the clanging of guitar takes over. You can almost see the exhale of smoke or a disappearing line of powder come through once Manson's first verse comes in, pinning a sharp visual element to 'Third Day,' which Manson has always been able to paint into his most affective tracks.
Source: Loudwire - Oct 27 2014


Hear Marilyn Manson's Punkish New 'Third Day of a Seven Day Binge'
Marilyn Manson has shared "Third Day of a Seven Day Binge," the equally catchy and depressing first song from his upcoming record, which is slated to come out in early 2015. The post-punkish track finds the goth-metal singer ruminating on a relationship gone sour amidst jangling guitars and his own haunting "mmmm" backup vocals.
Source: Rolling Stone - Oct 27 2014


MARILYN MANSON IS BACK ON FORM WITH 'THIRD DAY OF A SEVEN DAY BINGE
A more upbeat track than much of Manson's previous discography, it has more of a rock and blues flavour than a heavy metal one. Fans of his older songs will also feel right at home, with the gothic tones still running through every aspect. If this is the direction the next album is heading in then sign us up.
Source: Gigwise - Oct 27 2014


MARILYN MANSON OFFERS NEW SINGLE, "THIRD DAY OF A SEVEN DAY BINGE," FOR FREE
The song is a laid-back rock song that is full of pain and reflection, with Manson's gravelly voice cutting through the noise as only the former shock rocker can. It feels a bit like the kind of material that would accompany the title credits to the latest HBO original series, but that is certainly not a complaint.
Source: Under The Gun Review - Oct 27 2014


Marilyn Manson – "Third Day Of A Seven Day Binge"
The outlandish shock factor associated with Manson back then has long since subsided, but the guy might be ready for a renaissance if new single "Third Day Of A Seven Day Binge" is anything to go by. It's a surprisingly upbeat and jangly glam-rock tune that scans as the most immediately appealing Manson material in recent memory.
Source: Stereogum - Oct 26 2014


Members of Provider Module have also been sharing their reviews and thoughts on the new song. Join our forum and post your review HERE!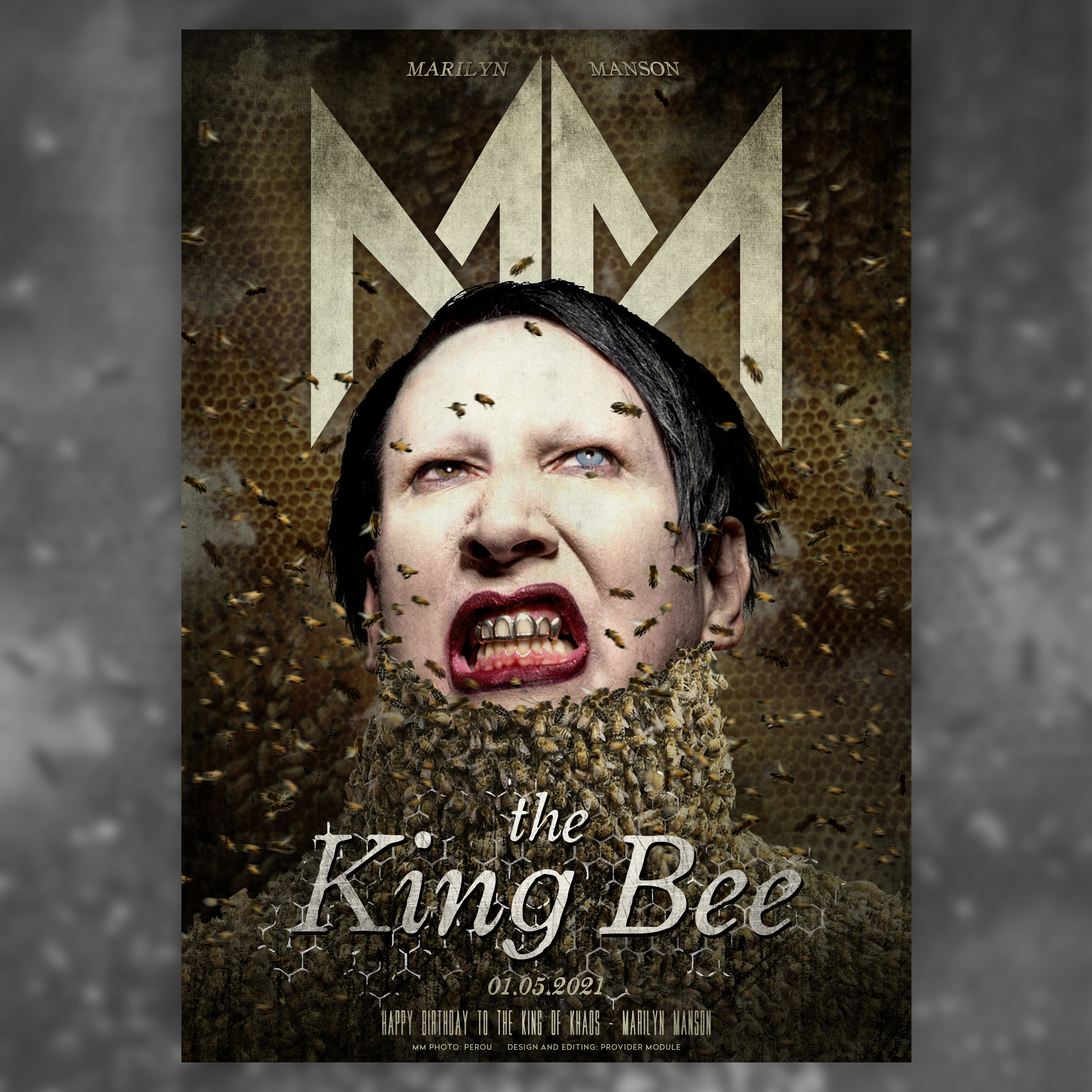 TWEETS BY MARILYN MANSON
TWEETS BY PROVIDER MODULE
PROVIDER MODULE INSTAGRAM