Marilyn Manson Interviewed in Australia's Mx Newspaper
Posted by Norsefire on Feb 11 2012

Marilyn Manson is interviewed in a recent issue of Australia's free newspaper Mx. Manson discusses his upcoming album Born Villain, the creative studio he lives in and the upcoming SoundWave tour.


Making it hard
by Nadia Salemme

Marilyn Manson puts matter over mind with his music - and other sensual delights.

Bad girls may find themselves locked in a soundproof room at Marilyn Manson's house.
It's what you'd expect from the Beautiful People singer whose rule is "play from your heart and from your dick, not from your mind".
Oh, and never use Viagra.
The goth pin-up, 43, says his forthcoming record Born Villain is "hard" - in more ways than one.
"I don't like to say heavy. You don't want it to be heavy because that sounds cumbersome," Manson says.
"Hard is good I think, considering the commercials about Viagra and things like that, which I would never use
"You find the thing that's attractive and confidence-building and you will make what want to make hard in the metaphorical sense - and in the literal sense."
So is Manson still talking about Born Villain - his band's eighth album and follow-up to 2009's The High End of Low - or has he moved to talk of his, ahem, private parts?
"I'm talking about both. I think that it's very much about what rock and roll is," he says.
"I mean rock and roll is filled with macho and ego and alpha dog and all that. I'm very androgynous, so it's ironic for me to be able to talk about it that way.
"We know obviously the whole genre that was referred to as cock rock, I'm not demeaning it to that level. I'm just taking it back to the very simpleness of that you have to metaphorically play from your heart and from your dick, not from your mind."
Manson is speaking to mX from his home/ studio built above a booze store in Los Angeles.
He's one of the most hypnotic and scandalous rock stars ever - so I'm curious: what is Manson's home like?
The walls are white and the floor is black (it's very American Psycho") and he lives alone with his party cat Lily White.
"She's right now very upset that I'm speaking about her in front of her," Manson says, referring to her as both a "lady" and a "bitch".
"I have a place where anyone who wants to be creative... can crash here. Everything is blacked out, there's no clocks, so it's like Las Vegas and a haunted house.
"My ideas can't really be put on a punch card check-in like 'I work at a grocery store' type of effort."
Manson refers to the former dance studio as a "place to sleep and have sex in" which has "a small room that, if anyone's bad, I can lock them in it and it's soundproof. It's called the bad girl room," he says, adding that the room is used often.
Manson may have been born a villain but he's shed controversy for celebrity skin, including romances with Evan Rachel Wood (she starred in the racy video for his song, Heart-Shaped Glasses), Charmed actor Rose McGowan and Dita Von Teese.
Manson is about to tour on Soundwave with the band known as "Marilyn Manson", including long-time collaborator Twiggy Ramirez.
They'll play tracks off their breakthrough second album, Antichrist Superstar.
"We may play a few new songs off the record but since the album won't be out, we're a little bit, I guess, obsessed with it being the 15th anniversary of Antichrist Superstar.
"We're going to play a lot of songs off that record and it's a new band, except for Twiggy and I, which has always been the core of Marilyn Manson."
Born Villain is due mid-year and we've seen a glimpse of what's to come via a dark movie directed by Shia LeBeouf (yes, that Shia LeBeouf), using songs from the album.
He may no longer be the Antichrist Superstar he was in the 90's, but Manson has made a record he believes in.
"It's not a record that gonna make people feel less - it's going to make people feel more of whatever it is that they are."

A star is reborn

Marilyn Manson knew he had to have ambition and drive, and stick to "the plan" when writing Born Villain.
"I had to approach making this new album... with the same ambition... that I started with," he says. "I couldn't take for granted that people (knew) my old music. I couldn't take for granted people will like new music because the like the old music. I had to really sort things out. And that is what you do when you start something, anything: a relationship, a career, a bank robbery, whatever it is, you have to have things, you know, planned out. If it doesn't work, then you're completely fucked."
Manson says a big part of making the album was proving to himself that he could do things that "regular" people do.
"A lot of people interpreted me as being co-dependent, which I'm not. But having to do things that may seem mundane, it made me feel that I could not be an artist the way I wanted to be if I could not accomplish thing that people do on a regular basis. I just had to simply take everything away and just have my books and movies and my paints and my instruments, my recording device. And just start from there."

Thank you to The Empirical Guy and Dysmorphia for providing us with this news.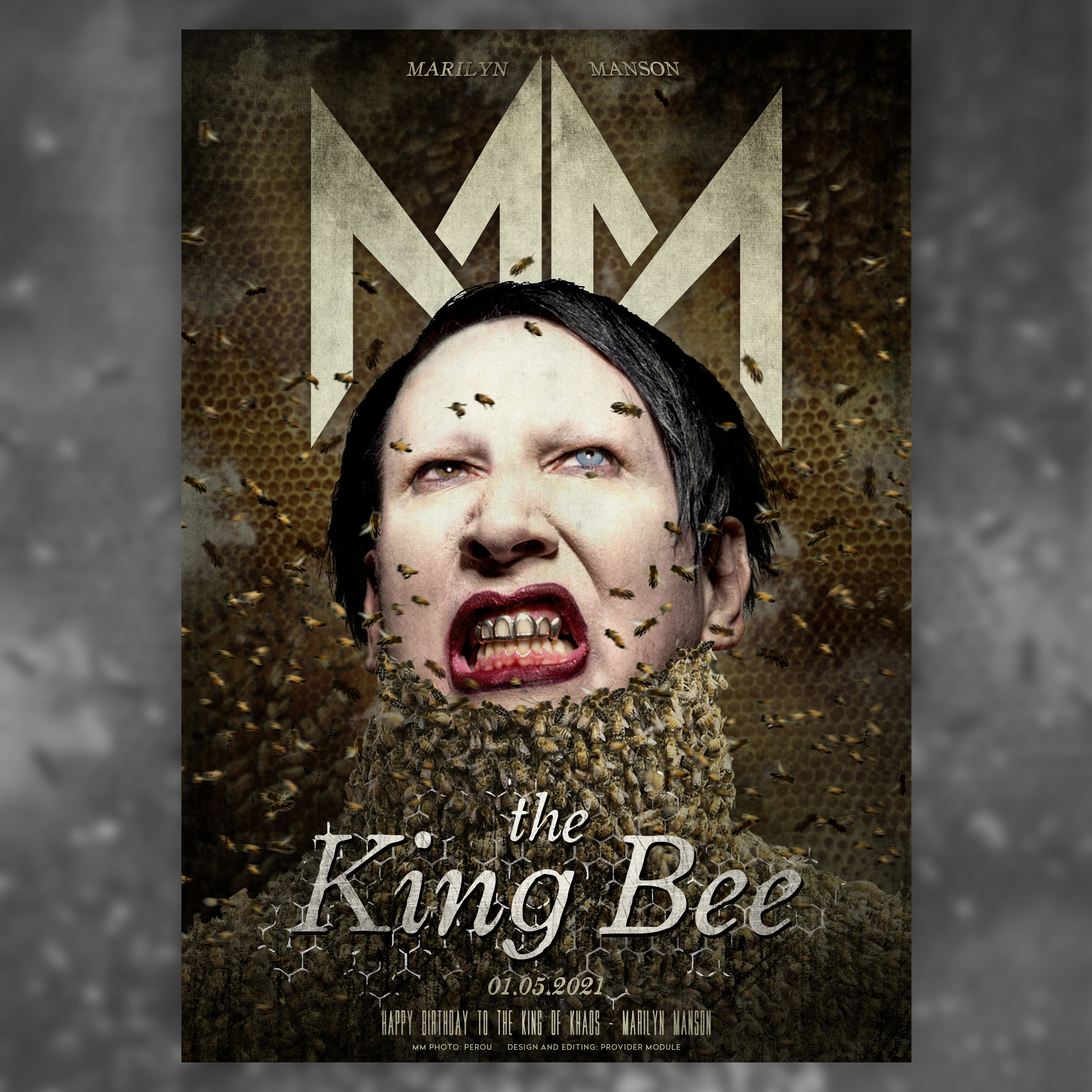 TWEETS BY MARILYN MANSON
TWEETS BY PROVIDER MODULE
PROVIDER MODULE INSTAGRAM