Marilyn Manson Performs With Johnny Depp, Alice Cooper And Steven Tyler At Duesenberg NAMM Party.
Posted by Norsefire on Jan 26 2014


Marilyn Manson, Johnny Depp, Alice Cooper and Steven Tyler perform The Beatles song Come Together.

Marilyn Manson performed at the Duesenberg Guitar's NAMM after party on Saturday night (Jan 25). The band was made up of half of Alice Cooper's band and half of Johnny Depp's band The Kids started the show with two songs. Marilyn Manson then joined them on stage performing The Dope Show which he referred to at the end as The Depp Show. Manson then went on to perform covers of Sweet Dreams and 20TH Century Boy and finished his set with The Beautiful People.

Following Manson, Alice Cooper joined the stage and performed a medley of 5 to 1 and The Door's Break On Thru. Cooper continued with I Got A Line On You, Brown Sugar and School's Out with Pink Floyd's Another Brick In The Wall at the end.

Aerosmith's Steven Tyler then took to the stage and performed I'm Down, House Of The Rising Sun, an acoustic version of Seasons Of Wither and then ended his set with Train Kept A Rolling.

The finale of the show was Marilyn Manson, Alice Cooper and Steven Tyler all on stage together performing The Beatles song Come Together. (video shown above)

Photographs from the show can be found at AliceCooper.com and facebook.com/SuzanneAllisonPhotography

Here are two videos from the show of Marilyn Manson performing The Dope Show and The Beautiful People.





Thanks to AliceCooper.com for posting a detailed review of the show.
Thumbnail photograph by Suzanne Allison.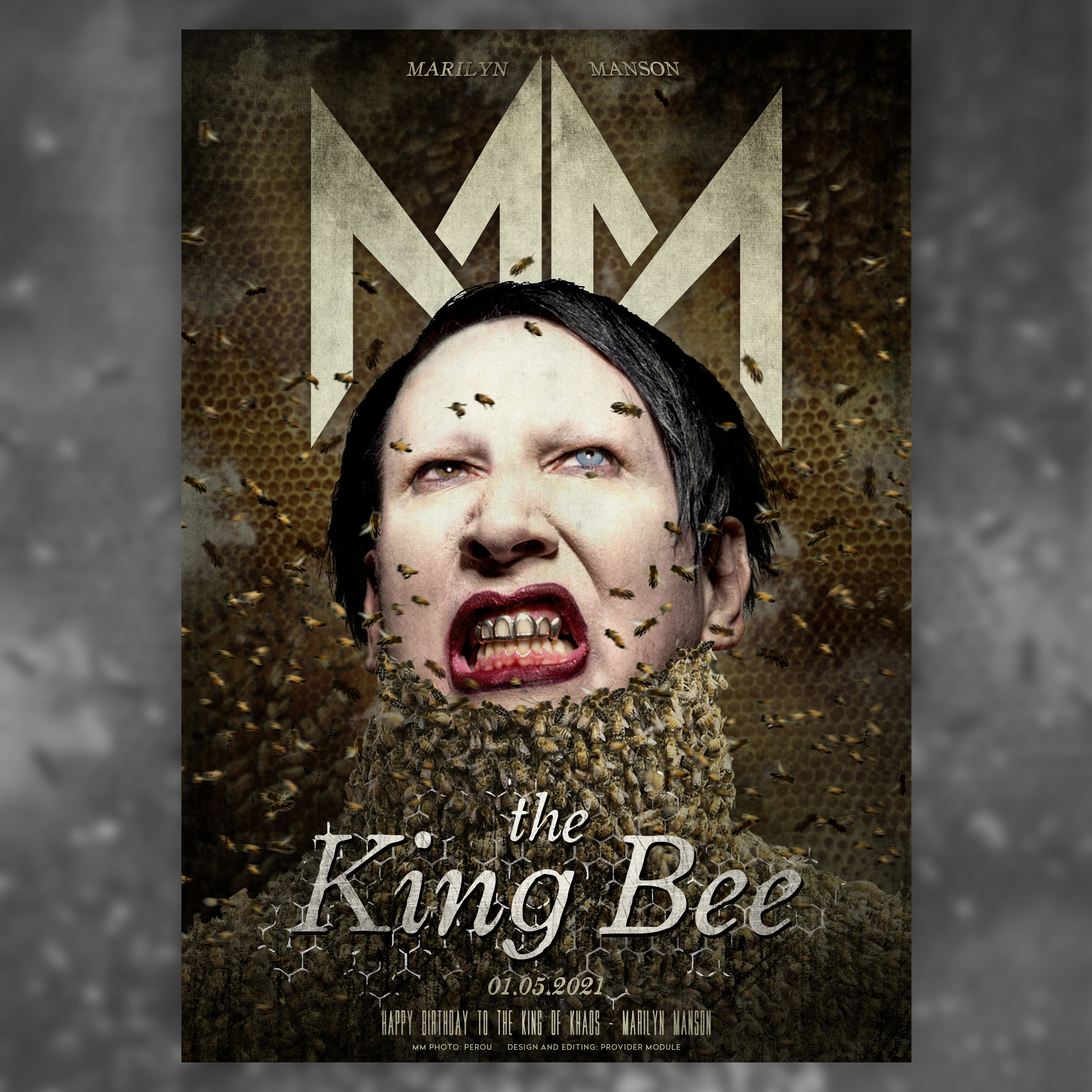 TWEETS BY MARILYN MANSON
TWEETS BY PROVIDER MODULE
PROVIDER MODULE INSTAGRAM