Provider Module Quiz Winners Announced!
Posted by S.D. on Jan 06 2012

The winners of our Anniversary quiz have been selected, the lucky two Manson fans receiving a copy of Genealogies Of Pain each are Lindsay Ramirez [US] and Richey Watson [UK], also registered on our forums as love_lolita and Anathema.Black, respectively.
Lindsay scored highest with 21 points out of a possible 22, with Richey coming second place with an equally impressive 20 points.




Here are the correct answers to the Quiz, for your perusal:-

01 - Little Horn

02 - [Italy] Venice Feb. 13, 2010

03 - "I don't give a shit because I'll be dead."

04 - Vincent Gallo

05 -

• The Nobodies [original still]
• (s)AINT [original still]
• Dope Hat [original still]
• Rock Is Dead [original still]
• Personal Jesus [original still]
• Arma-Goddamn- Motherfuckin'-Geddon [original still]
• Tourniquet [original still]
• Tainted Love [original still]
• Long Hard Road Out Of Hell [original still]

06 -

The Who - Quadrophenia
Stars Of The Lid - The Tired Sounds Of
Venom - Welcome To Hell
The Fantastic Planet Soundtrack
WASP - Animal (Fuck Like A Beast)
Hear 'N Aid [Charity Dio Album]
Oasis - Don't Believe The Truth
Queensryche - Rage For Order
Stryper - The Yellow And Black Attack

07 - David Lynch

08 - Primary Answer [two points awarded]: The assassination of President John F. Kennedy, November 22nd, 1963. Date is included on the Holy Wood artwork as part of Kennedy's death certificate [original artwork here].
Secondary Answer [one point awarded]: Chris Vrenna leaves Marilyn Manson, November 22nd, 2011.

09 - Bizarre Magazine.

10 - Ashley Adair was cast member for the Born Villain trailer, our primary answer for two points. However, as Adair was also featured in the October L'Uomo Vogue photoshoot, this answer was accepted for one point. Answering with both was awarded three points.




Notable mentions go out to Alice Hills, who along with love_lolita was the only person to guess both Born Villain and L'Uomo Vogue for Ashley Adair. Richey Watson was also the only person to correctly guess every video still for question five.

Thank you to everyone who took part, and thank you for honouring our Anniversary! Expect more quizzes, either for fun or prizes in the coming months...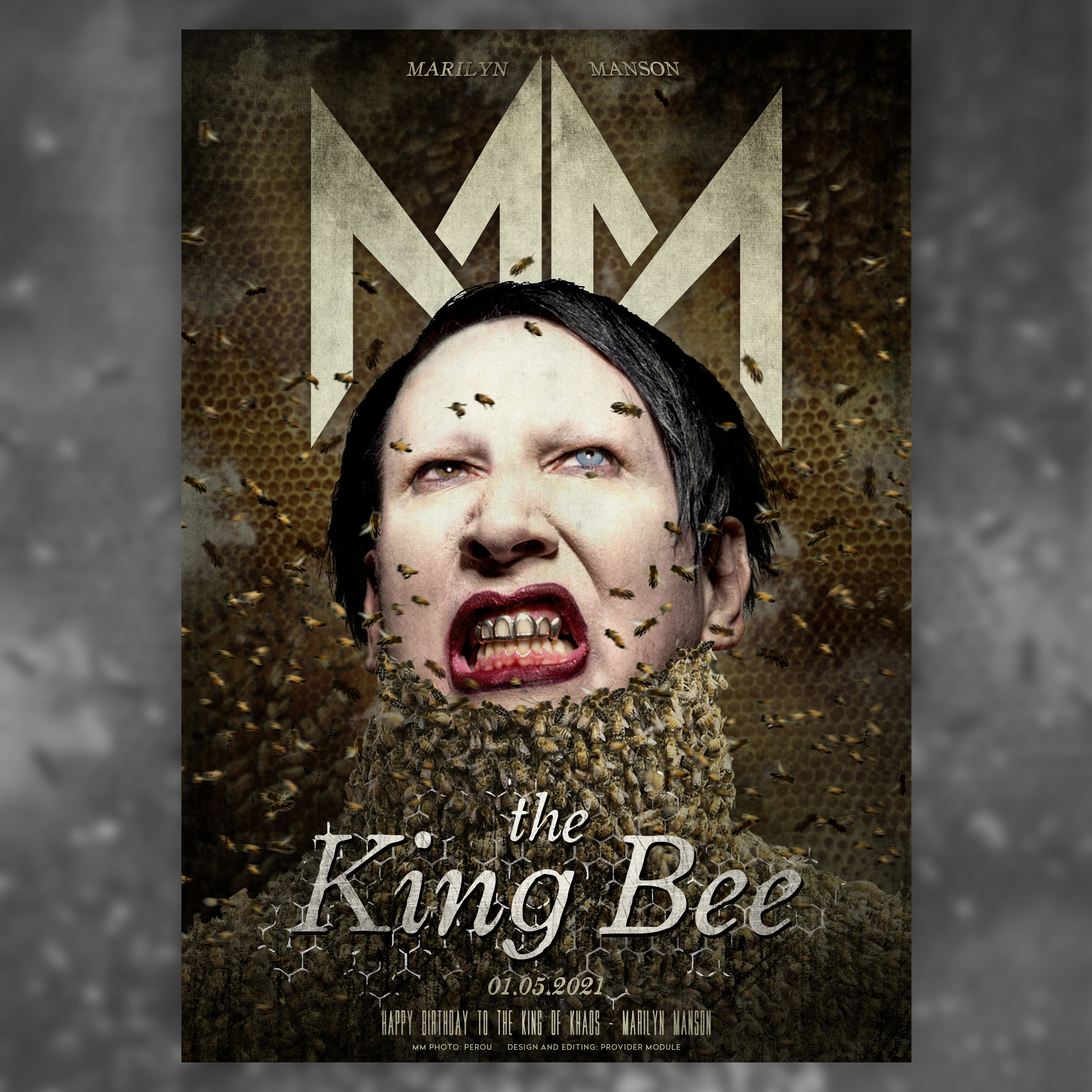 TWEETS BY MARILYN MANSON
TWEETS BY PROVIDER MODULE
PROVIDER MODULE INSTAGRAM