Rob Zombie Comments On Marilyn Manson And Twins Of Evil Tour
Posted by Norsefire on Jul 21 2012

ARTIST DIRECT

When did you first meet Marilyn Manson?
"Well, Marilyn Manson opened for White Zombie early on. They were just a small club band that I don't think anybody had heard of yet. I certainly hadn't. I first met Manson and Twiggy when they were opening for Danzig at The Universal Amphitheatre. It was a long time ago. Korn was on the tour too. That was our first meeting."

Has the idea for the "Twins of Evil" tour been in the works for a while?
"It was similar to the Alice Cooper thing where it seemed like a no-brainer to do a tour, but we never had for whatever reason. I'm kind of glad we didn't. You run out of people tour with [Laughs]. After a while, it seems like you've toured with everybody you could possibly tour with. It was cool that the Zombie and Manson tour never happened. It can now be something new that never happened. Sometimes, your album and touring cycles just don't match up. Whenever he's on tour, I'm not on tour. Whenever I'm tour, he's not on tour. That can go on for years. When you throw the movies into the mixtures, my time off the road gets really screwy. It just so happened that it finally worked."

Click HERE to read the full interview.

NOISECREEP

This fall you and Marilyn Manson hit the road Ė you always seem to create great pairings in your co-headliner tours.

The big thing these days that I always try to put together is a really strong package because I know that, it's a clichť, but times are tough and people don't have a lot of money to throw around. So I love the idea that every tour is a co-headlining tour where you can see two bands basically for the price of one, both bands doing their whole show. I did it first with Alice Cooper, I did it with Slayer, I did it with Megadeth and now I'm doing it with Manson and it's really a fantastic night for the fans because they can get so much for their money. And it's fun for me because I really like all these other bands.

Click HERE to read the full interview.

LOUDWIRE

Letís get right into it. We broke the news on Loudwire of your upcoming tour with Marilyn Manson. How did the Twins of Evil Tour come about?
"Itís a very obvious tour that weíve been talking about for a long time. I donít know why it didnít happen sooner. You know, itís kind of like the Alice Cooper tour that I did where it just seemed like the obvious tour. We talked about it for years at a time but it just never happened. I donít know. Finally the schedules made sense and we were able to get it together. Itís going to be great, Iím very excited about it. There arenít many touring partners left that you can find, so this is going to be a really good one."

What kind of surprises can fans expect from this tour? Do you think youíll be debuting any new music?
"I donít know if weíll be playing any new music; Iím not sure yet since we havenít started rehearsals. Weíre going to mix it up, though. Weíll have a new stage set, new props, new things, new set lists. There will be a lot of new stuff. Weíre trying to revamp our whole show. As far as what Iím doing, weíre revamping everything."

With John 5 and Ginger Fish in your band, do you think weíll see an all-star jam between you and Manson?
"I donít know. We donít have anything planned at this point, but who knows. Maybe. You never know. Alice Cooper and I did some stuff on tour but none of it was planned, so you just never know."

I think I can speak for all of your fans when I say that would be absolutely killer to see you and Manson collaborate onstage. Do you have a favorite Manson track?
"I really liked their first record ['Portrait of an American Family']. There are some great songs on that. ĎLunchboxí was a really great track. Itís usually the early stuff of bands that you like because itís the first stuff you hear, itís really fresh. Obviously I like all of their hits. ĎRock is Deadí was a really good song, ĎMechanical Animalsí was a really strong record. They just have a lot of great tracks."

Click HERE to read the full interview.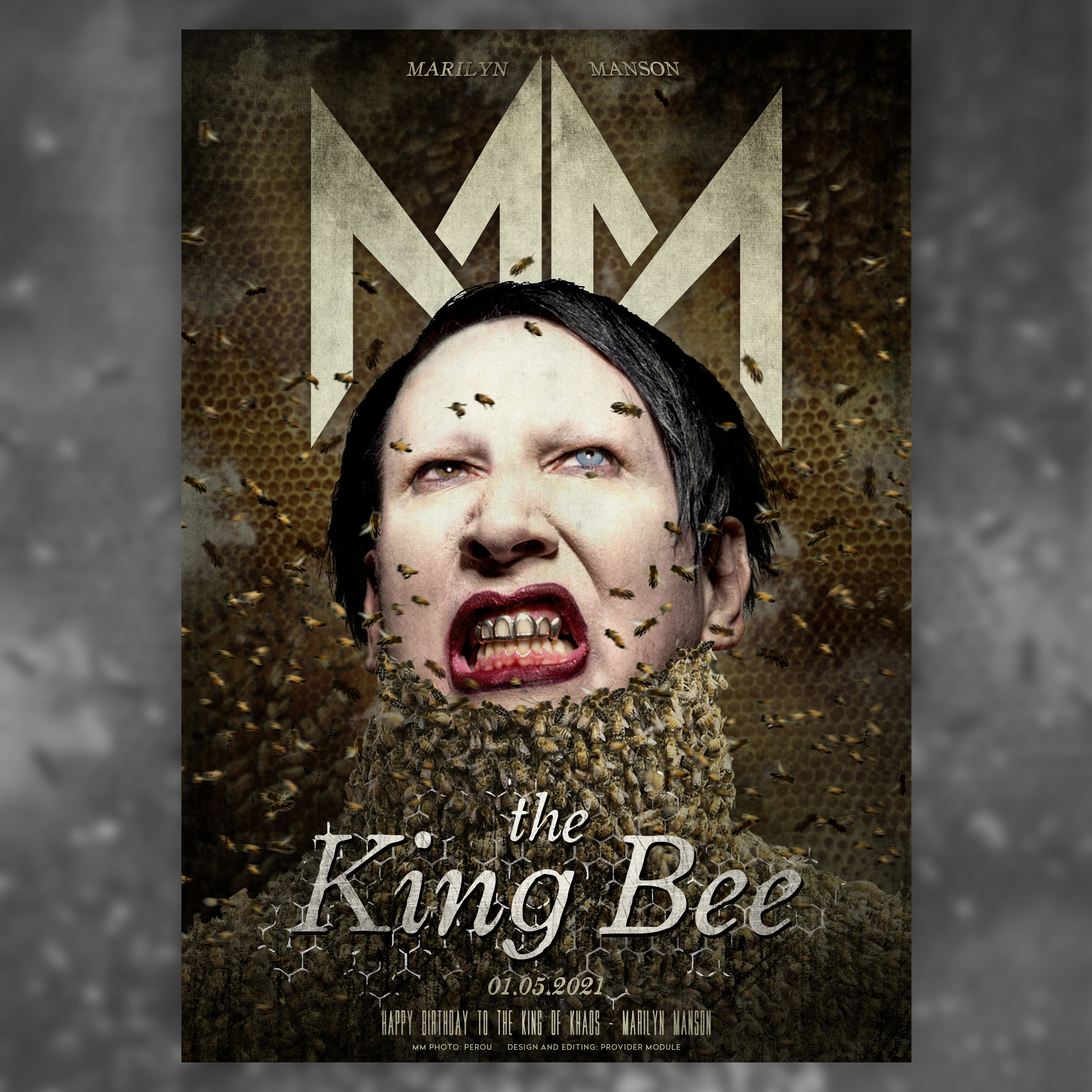 TWEETS BY MARILYN MANSON
TWEETS BY PROVIDER MODULE
PROVIDER MODULE INSTAGRAM